FPL Utilities Scam Call Exploiting the Florida Power and Light Brand
About Florida Power and Light (FPL)
Florida Power and Light (FPL) is a private utility company that provides electricity to the state of Florida. The company was founded in 1925 by Henry M. Flagler, who also founded Standard Oil and helped to develop the city of Miami.
FPL offers energy services to more than 4 million customers across the state. It maintains more than 1,500 miles of transmission lines and more than 33,000 miles of distribution lines. The company also operates five nuclear power plants, two natural gas plants, and two coal-fired plants across Florida.
The company's headquarters are located in Juno Beach, Florida. However, it also has offices throughout the state as well as in Georgia, Alabama, South Carolina, and North Carolina.
Today, FPL is one of the largest electric utilities in the United States. The company's mission is to provide safe, reliable power at competitive rates while also working to protect customer safety and the environment. FPL has been recognized as an industry leader by numerous publications, including Consumer Reports and U.S. News & World Report.
Florida Power and Light History
FPL's history begins in 1923 when it was founded as Florida Power Company by Mr. James Burden, who had previously worked for Florida Power Company and Florida Light & Power. In 1927, the company changed its name to Florida Power & Light Company (FPL).
In 1989, FPL acquired Tampa Electric Company's two nuclear plants for $1.7 billion; these were purchased from the local utility company to avoid federal regulations on nuclear power plants. The following year, FPL began using a new process called vitrification to store high-level waste at Turkey Point Nuclear Generating Station (TPNGS).
In 1995, FPL began building another nuclear plant at Turkey Point: Unit 5. This plant entered service in 2001 and cost $1 billion; it has a capacity of 1,100 megawatts and is fueled by natural gas and uranium oxide pellets at 3% enrichment level.
About the Florida Power and Light Utilities Scam:
The FPL utilities scam is set up to take users personal information. The scam impersonates a disconnection notification from FPL. It informs users that that their power will be disconnected in the next 45 minutes due to non-payment. It then prompts the user to press a number to speak to a representative.
Florida Power and Light Utilities Scam Audio:
" Hello this Florida Power and Light
Buildings and payments department automated system
Calling to inform you that your service will be disconnected today within the next 45 minutes
Due to non-payment due a pending balance in the billing issued July and August
To avoid disconnection and speak to a live agent please press 1
Again, press 1 to speak to a live agent… Goodbye"


Detection Info:

First detected: NA

Numbers Connected to Scam: NA
Find more scams impersonating companies in our Branded Scam Call Index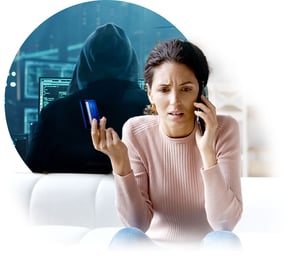 Is Your Brands Reputation at Risk?
Stop fraudsters from trying to scam your customers
by impersonating your brand over the phone