Bank Scam Call Exploiting the Jp Morgan Brand
About JP Morgan
Corporation
JPMorgan Chase & Co. is an American multinational investment bank and financial services holding company. It is one of the largest banks in the United States and globally, with operations in over 60 countries. The company was formed in 2000 with the merger of JPMorgan & Co. and Chase Manhattan Bank. Its services include investment banking, asset management, wealth management, retail banking, and commercial banking. JPMorgan Chase is known for its leadership in the financial industry and is considered one of the most stable and well-respected financial institutions in the world.
JP Morgan History
JPMorgan Chase has a rich history dating back to 1799, when its earliest predecessor, The Bank of the Manhattan Company, was established. Over the centuries, the company has grown through mergers and acquisitions, including the acquisition of JPMorgan & Co. in 2000 and the merger with Chase Manhattan Bank. Throughout its history, JPMorgan Chase has played a significant role in the development of the modern financial system and has been involved in many important financial events, including the Panic of 1907 and the 2008 financial crisis. Today, JPMorgan Chase continues to be a leader in the financial industry, providing a wide range of financial services to individuals, businesses, and governments around the world.
About the JP Morgan Real Estate Scam:
The JP Morgan Real Estate Bank Scam is set up to take users personal information. The scam impersonates a representative from JP Morgan. It asks the receiver of the call if they are interested in selling their property, then prompts them to call a scam number.
JP Morgan Real Estate Scam Audio:
" Hi, my name is Farrell I work for JP Morgan investments LLC.
We're calling to see if you had any properties you were interested in selling
so feel free to give us a call back whenever you get a chance.
My number is 408-4853 have a great day."


Detection Info:

First detected: Wed Mar 13 2019 08:51:20 GMT-0700 (Pacific Daylight Time)

Numbers Connected to Scam: 14694366937,19412003692,19729966201,19412003753,19412003842
Locations Connected to Scam: (FL,US),(TX,US),(TN,US),(GA,US),(CA,US)
Find more scams impersonating companies in our Branded Scam Call Index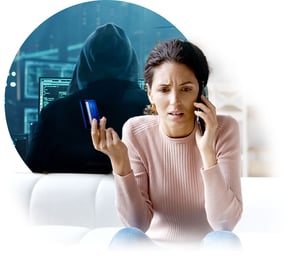 Is Your Brands Reputation at Risk?
Stop fraudsters from trying to scam your customers
by impersonating your brand over the phone