US Solar Utilities Scam Call Exploiting the US Solar Brand
About US Solar
United States Solar Corporation
US Solar is a solar energy company that's been in business since 2014. With primary offices in Minnesota and Connecticut the company has grown to serve thousands of customers across the US. US Solar specializes in residential and commercial solar panel installation, as well as home energy storage solutions.

US Solar is a developer, owner, operator, and financier of solar generation and energy storage projects with a focus on emerging state markets and community solar programs. US Solar helps residents, public entities, and businesses reduce electricity costs with local, renewable energy.

With over 125 Megawatts of operational projects and over 750 additional Megawatts in construction and development, US Solar is trusted nationwide by over 2000+ active users.
US Solar History
US Solar was founded in 2014 in Minneapolis Minnesota. Their mission is to make solar energy accessible with simple solutions that are as good for the wallet as they are for the environment.
About the US Solar Utilities Scam:
The US Solar utilities scam is set up to take users personal information. The scam impersonates a US Solar representative who is doing installations in the area. It informs users that that they will be automatically forwarded to a representative. It then prompts the user to press a number to speak to an available agent.
US Solar Utilities Scam Audio:
" Hello, this is Kevin Moore from US Solar

I am reaching out because we were just finishing up an installation in your area and want to connect you with

our specialist for a free energy analysis to help you save my electric bill.

It will only take a moment now you own your own home, correct?

Okay. bear with me for a moment I'll connect you with a specialist.

Now.The way if you ever want to opt out, you can call us anytime at (888) 266 197

Just one moment please

You are the next caller. In the queue.

To continue holding, press five now or to request the call from the next available agent,
press nine.

Now estimated call time is less than one minute to continue waiting, press five."


Detection Info:

First detected: NA

Numbers Connected to Scam: NA


Find more scams impersonating companies in our Branded Scam Call Index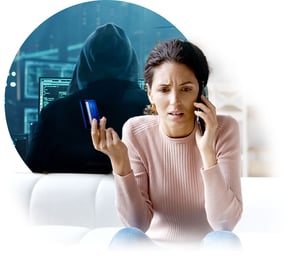 Is Your Brands Reputation at Risk?
Stop fraudsters from trying to scam your customers
by impersonating your brand over the phone